Breakups are hard and sometimes it can have a long term effect on one's mind. One almost loses belief in concept like love once our heart gets broken. These are some of the hardest times, so it is important to stay hopeful and movies can be a great way to bounce back into the hopeful world. The following are the romantic movies which will make you believe in the concept of love once again.
1. 50 First Dates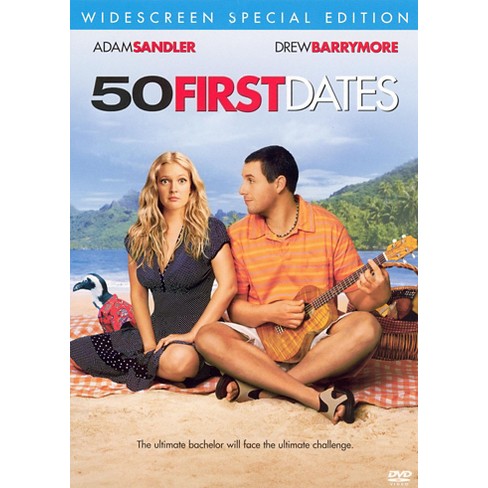 How would you feel if you got to go to 50 first dates, with the same person? Henry falls in love with Lucy, who has a short-term memory loss. So he can either forget about her or get up every morning and woo her all over again. The movie is really about the efforts one puts when someone is really in love.
2. The Fault In Our Stars
There has been a lot of movies on such concepts (where you have a disease and after a roller-coaster of emotions you eventually die in the end) but this movie is best in all of them. The movie is about two cancer patients who fall in love, however circumstances of life test their fate but still when you have "The One" with you, it becomes easy to face it.
3. Pretty Woman
A movie about street worker falling in love with a businessman who hires her. The movie has been around for over 3 decades now, but still it manages to woo us with amazing performance by Julia Roberts.
4. Me Before You
The dragon queen actress Emilia Clarke plays a role of a small town girl who is facing problems to find a proper job to help her family. She lands a job of a helper for a paralyzed hero who is going through mental stress because the life he used to live and the kind of life he is thrown into now. However an adorable helper makes him get out of his bubble of stress and depression while falling in love with each other. While the description seems to give away most of the movie, it is definitely worth a watch.
5. The Vow
A movie about a couple who goes through an horrible accident which leaves his wife with memory loss. The movie about making his wife falling in love with him once again which is absolutely an emotional ride.
6. The Notebook
A summer fling turned into a lifetime romance, movie changes one's perspective about love.
7. P. S. I Love You
Loss of a loved one is the greatest tragedy one has to deal with in our lifetime.This movie is a story in which when a wife loses her husband and she receives letters from her late husband which helps her keep going as if he is standing right beside her all along the way. The movie will definitely make you cry if you are an emotional being, however it definitely tells how one should get back out in the world even after such horrific events.
8. Shakespeare In Love
One of the best films which is poetic and truly intense all along, you can see the brilliance of Shakespeare in his days through this movie. It is the tragic climax that makes movie even more beautifulit's all about how love inspired Shakespeare to write some of his best works that followed later
9. About Time
A roller coaster movie having time travel concept. The movie is based on dilemma one has that if we could go back in time, we would change a lot of things which can help for a better present and future. However in the end, perspective changes as this heart-warming romantic movie takes its pace.
10. Love, Rosie
This is a 2014 romantic comedy film about two childhood best friends who are unknowingly in love with each other, however by the time they discover their love for each other, life takes it's course and they keep drifting apart. The movie really shows how one can miss the opportunity which right in front of our eyes the whole time and by the time we realize it, it is gone.
While it can be understood that movies are fictional stories, however they do help in changing one's perspective somewhat and will help one in the time of a breakup crisis which can leave us apart from believing and falling in love. I would recommend these movies to watch after three to five months of breakup as one needs time to heal the broken heart first and afterwords it is about getting back into the world with the hope of love.