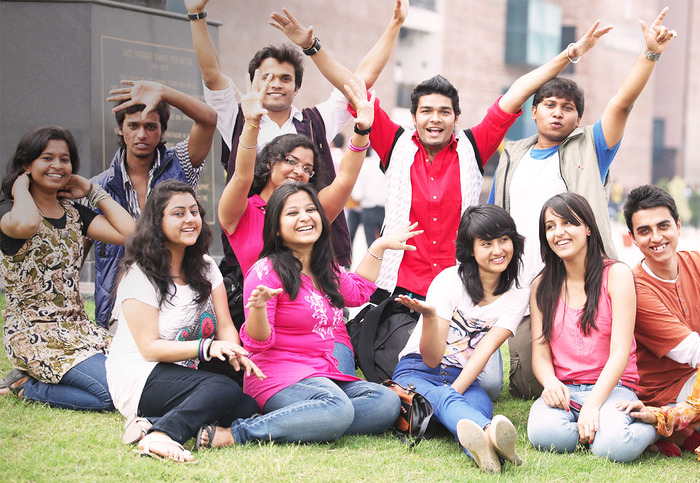 College life is supposed to be three/four full years of ultimate fun, learning and the best time in your life. Many people stay away from home for the first time. There are a lot of things you have to set for yourself to learn in college and not all the lessons come from textbooks or study classes. To solve some of the problems of college life and make your college life easy, you need to be as creative as possible.
Here are 13 college life hacks for every college student. These simple tips and tricks will make your college years much easier.
A Homework Hack
While writing college assignments, research the content at http://scholar.google.com instead of simply googling it. You will be directed to book and journal essays instead of random articles.Instead of quoting Wikipedia as a source, see the footnote for the information you've taken. You'll find the name of the sources, mention them as a reference instead of quoting Wikipedia.
2. Talk to your seniors.

They have knowledge and experience. The seniors know all the pros and cons of studying with a particular professor, the level of difficulty of the courses. They can give you great tips, advice, lesson notes and question papers from their time. They may also allow you to borrow their textbooks from last year.
3. Double the speed of video lectures

If you are recording lectures or need to watch a long YouTube video online to understand the concept, watch it at 2x speed. You can still understand everything that is being said. You end up getting more involved because it's different than what your ears are used to. Also, you cut out half your study time!
Group study works best because you get to hear everyone's answers. You can all share some of the things you have that others may not have if they read on their own.
This also makes studying more enjoyable. Reading alone can be frustrating and exhausting. A group will keep you focused on the work you are doing. However, if this group includes your closest friends that you know won't let you focus and will waste your time, then, don't do it.
5. Speak up in class

I know that many people find it difficult to do that. They are really scared or don't know what to say. All right. You do not have to master everything to speak in class. Just try to be a part of the conversation. I'm sure you have an idea, give it a go. If you have nothing to say, at least ask questions. This shows a) you are curious b) you want to learn and c) you are interested. This is necessary to do so that your teachers remember you.
They teach thousands of students. You need to be remembered enough. Professors can really help, they will give you good guidance, contacting them can help you in the long run and well, you may need a letter of recommendation from them. Teachers do not recall those silent children in the classroom. But they remember the student who asked a lot of questions.
6. Write more notes

Did you know that writing something down is the same as reading it three times? Yes. Do not skip notes. Simply borrowing notes from someone and reading them will not help. You need to write it yourself. Take detailed notes in class instead of typing specific keywords. You will not have time to explain complicated notes while you are busy cramming for your exams.
7. Be attentive in class

This may seem like a no-brainer, but most people fail to do it. If you are dragging yourself to class, at least make it a point to do so. Listen to what the teachers have to say. And often that approach is more important than notes. Professors often put a lot of stress on certain ideas and opinions. That's the kind of suggestion they'll ask about in the paper.
8. More light

The lighter the room is, the more productive you will be. Turn on all your lights, room lights, open windows, and anything else you can think of to get more light. It makes our brain more active and keeps our focus much longer.
If you read at night, this will trick your brain into thinking it's still daytime outside and you won't get tired.
9. Make a list of things to do.

This is very important. You will not be aware and suddenly, you will be full of assignments, presentations and tests. You may lose the important last date of submission or take half past the assignments because you remember them at the last minute. So, create a weekly schedule with deadlines and give yourself a solid time to complete that task. Fight the urge to procrastinate. This way you will be able to better manage your time and energy and your chances of losing deadlines or failing a test will be reduced.
10. Hang out with smart, trustworthy people

Not only will they inevitably remind you of all the tasks we are waiting for, but the things they will talk about will also help you in the long run.
11. Don't forget to sleep.

Do not screw up your sleeping pattern, do not pull out all the unnecessary nights or stay up late. It does not look cool to have dark circles and your digestion system will get affected. Lack of sleep will reduce your performance and concentration. If you have to get up early, you must sleep early. Try to get at least six hours of sleep each night.
12. Prepare your clothes at night.

In the morning, you will feel sleepy and slow. You will waste a lot of time and be late. Decide what you are going to wear in the night to save time in the morning.
13. Study post exercising

It is one of the most important tips for studying effectively. Why? Exercise makes your blood supply faster to the brain. It is directly related to how much you store information. Blood flow helps you focus more on what you are reading and triggers your memory more effectively.
Before taking the test, walk around. Your brain will work much better during the exam due to blood flow.
Conclusion
Use these learning hacks to get through those hard learning times.
Do not forget to enjoy, go to fests and have fun with the right people. You do not need to fit in to make friends. Just be yourself; the right group of people will accept you the way you are and they will be your friends.
I hope you have learned something new and can apply this advice in your life. All the best for your college life!